Description
Give the gift of beauty! With this great gift set you'll get:
*One 8 oz jar of our deliciously decadent luxury Whipped Sugar Scrub – it combines the best of a super moisturizing body butter with a natural skin exfoliation treatment
*One 3 oz jar of our super moisturizing Whipped Body Butter for deep down, long lasting moisturized skin
*One bar (5 oz) of our fabulous handmade soap
You can order a matching set (all three products in the same scent), or a customize your own set with different scents – it's up to you!
**If you choose the custom set, please include a note with your order on which scents you would like in which products**
Save $2 with this special gift set over buying them separately!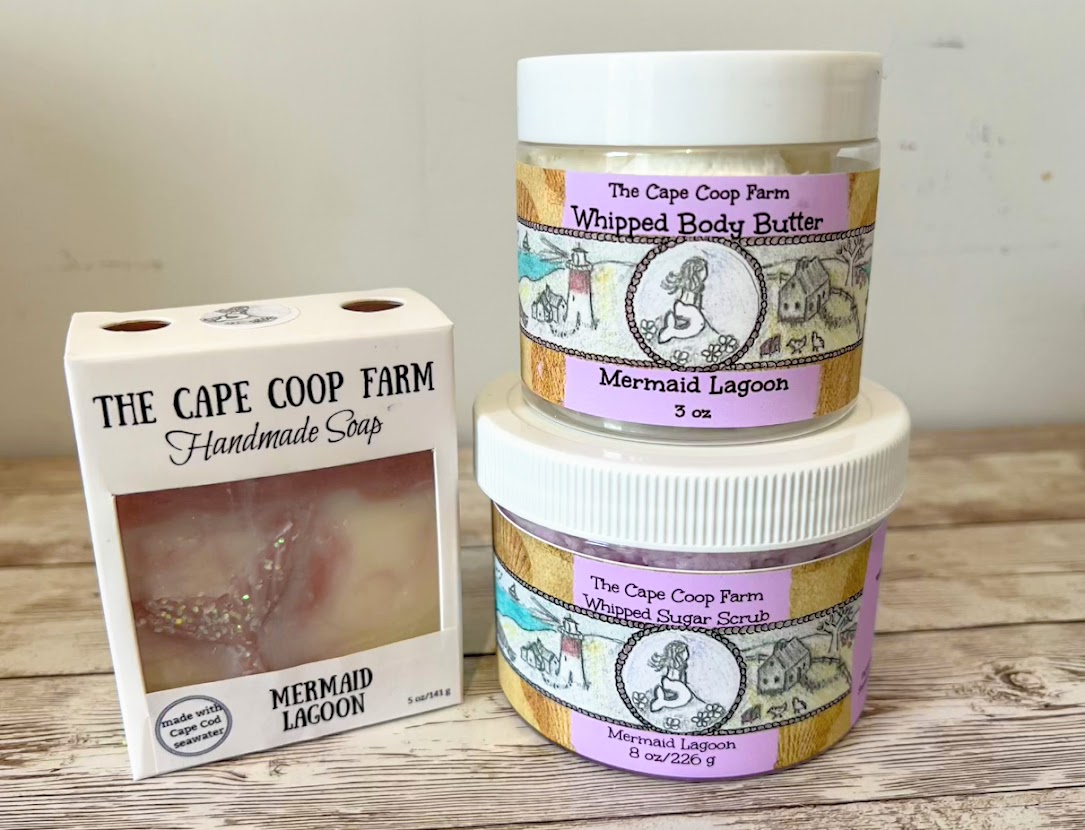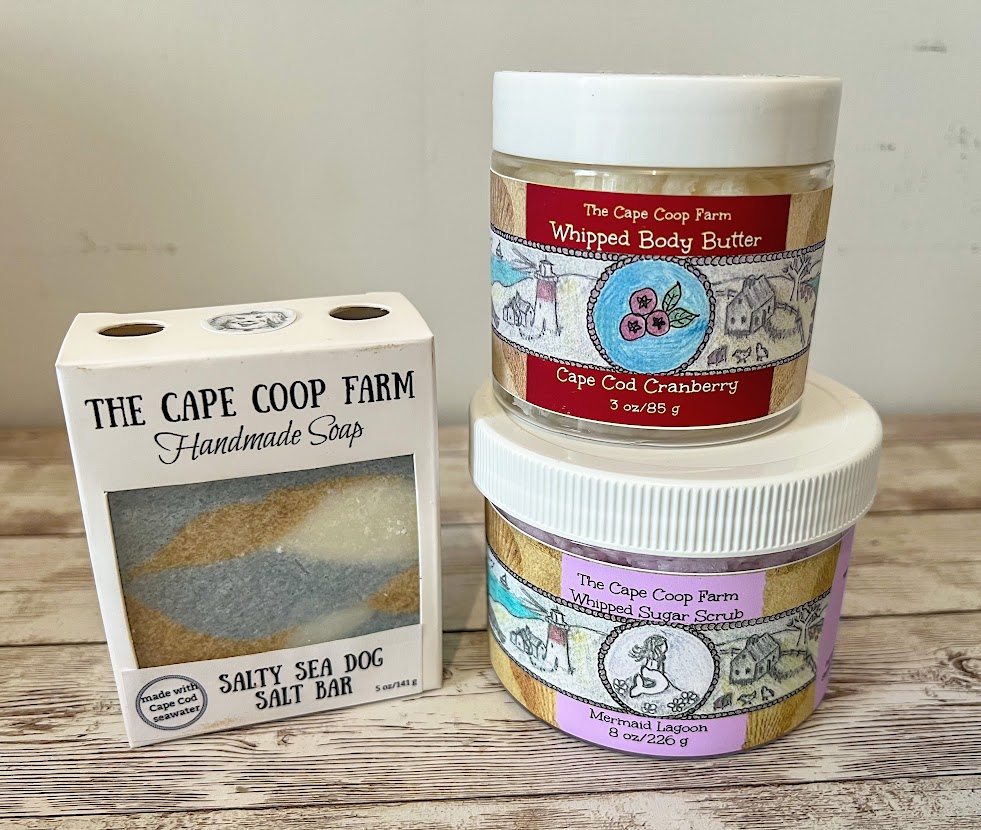 Available in fragrances to match our most popular Signature Scents.
Signature Year Round Fragrances:
*Salty Sea Dog (an ocean blend of bergamot, eucalyptus, lavender & rosemary essential oils)
*Mermaid Lagoon (a calming blend of bergamot, lavender & chamomile essential oils) Mermaid soap sold out until late July
*Cape Cod Girls (essential oil blend of lemon, lavender, bergamot, eucalyptus & cedarwood)
*Cape Cod Bake Shop (a deliciously sweet fragrance oil with notes of buttercream, vanilla & nutmeg)
*Evening in the Orchard (a fruity fragrance oil with notes of bergamot, raspberry, blackberry, & peony)
*Nantucket Hydrangea (a rich floral fragrance oil)
*Cape Cod Cranberry (a sweet & tart fragrance oil with notes of cranberry, orange, vanilla & cinnamon)
**IMPORTANT** If the soap variety notes that it is sold out you will receive the Sugar Scrub & Body Butter in your chosen scent but you will need to pick a different soap. You can choose from any of our in stock soaps (click here to see the list). Please include a note with your order about which soap you would like included in your Gift Set!
Whipped Sugar Scrub ingredients: Pure Cane Sugar, Shea Butter, Coconut Oil, Sweet Almond Oil, Optiphen, Arrowroot Powder, fragrance or essential oil (depending on variety), Vitamin E Oil, mica minerals for color
Light as Air Whipped Body Butter ingredients: Shea Butter, Mango Butter, Coconut Oil, Olive Oil, Arrowroot Powder, fragrance or essential oil (depending on variety)
Handmade Soap ingredients: varies by type (see individual soap listings for full ingredient lists)
**Use the coupon code SHIP30 for FREE SHIPPING on all orders over $30!**