Description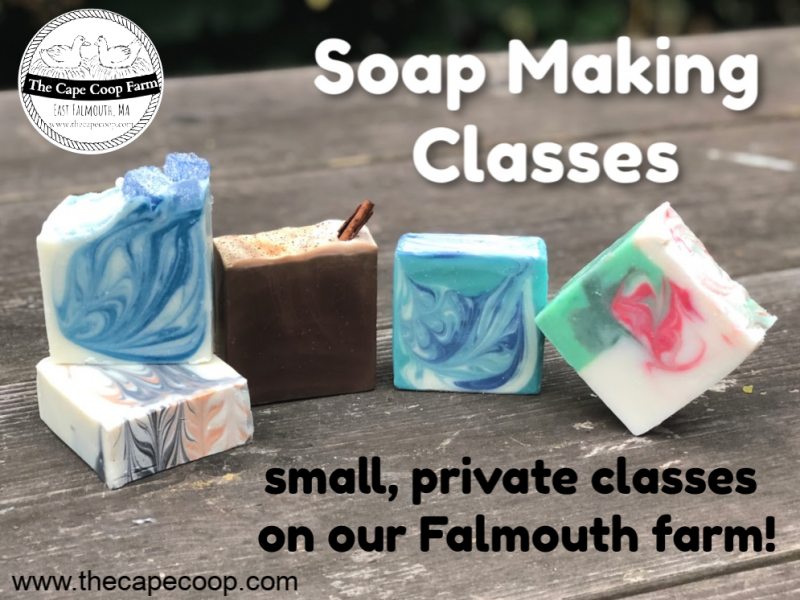 Are you ready for a fun new hobby? Cold process soap making offers endless creative options and gives you a useful, practical end product! Great for gift giving or to treat yourself! I will be there to walk you through each step –
how to formulate a soap recipe
background & safety for soap making
choosing & mixing your scent & colors
choosing exfoliants & additives
handling lye
testing for trace
swirls & designs
molding up your soap
You will get to customize the soap with your choice of scent, colors & designs.
I have a huge, ever growing selection of essential oils, phthalate free fragrance oils, colorants and tons of additives including Sea clay, Kaolin clay, Bentonite clay, Rose Clay, Rose Petal Powder, sea salts, tussah silk, activated charcoal, shredded loofah, orange & lemon peel powders, dried kelp, bee pollen powder, sanitized Cape Cod beach sand, cranberry & poppy seeds, coffee grounds, sea salt, honey, colloidal oatmeal, dried botanics like rose petals, calendula, cornflower, chamomile, lavender – and so many more, I am always adding new goodies! Given enough lead time (usually at least 2 weeks) I am also happy to custom order any scent or additive you have your heart set on for your soap creation.
You also have the option to customize with your choice of liquid. Standard cold process soap is made with distilled water, but you can use any liquid you want! Alternate liquid options include Cape Cod seawater, goat's milk, cow's milk, buttermilk, coconut milk, almond milk, beer, wine, liquid aloe, herbal tea, coffee….pretty much any liquid you want!
You are only limited by your imagination!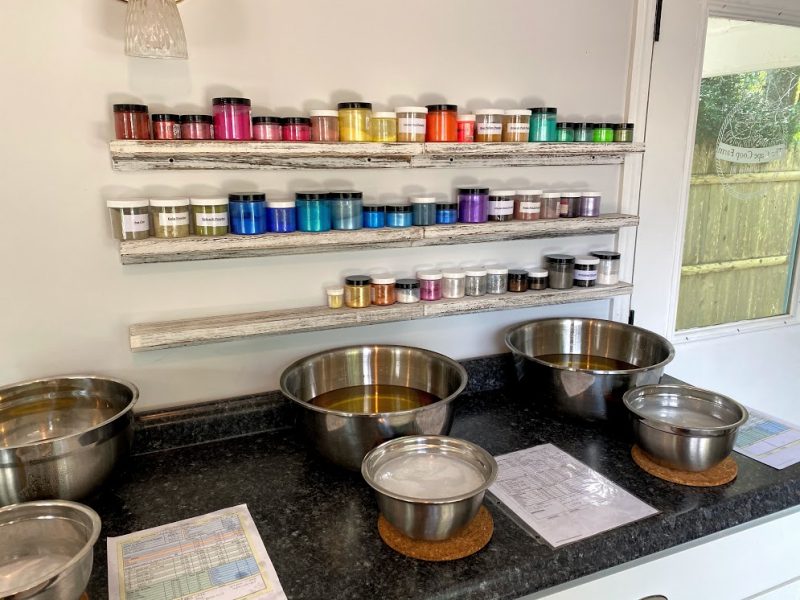 The class is hands on, you will be making & taking home the 3 pound soap loaf that you created (can be cut into 8-10 bars). Perfect for gift giving!
Soap needs to cure for a minimum of 4 weeks (but 6 weeks is better) after you unmold it. Please keep this time frame in mind when making gifts for a special occasion.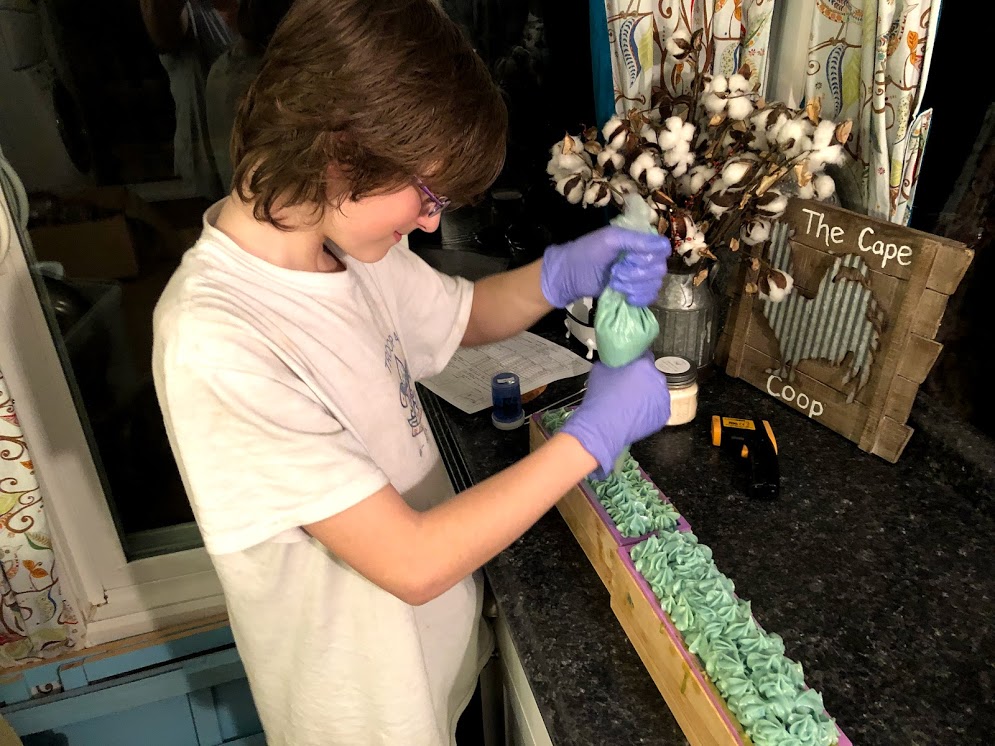 Private classes are held at our Falmouth farm – 4 people maximum per class. Because classes are private (just you & any friends you bring along) there is plenty of time for questions and customization. Hands on soap making class is about 2 hours long. Participants must be at least 18 years old as we will be handling lye during the class. There is no set class schedule, we simply pick a date that works for both of us – perfect activity for a fun day out with friends or family!
Class time slots:
Saturdays 1:00 & 4:00 PM
Sundays 1:00 & 4:00 PM
Mondays-Fridays 7:00 PM
Email me (liz@thecapecoop.com) or Facebook message me (@thecapecoop1) to set up your date today!
Please contact me about dates before paying. Time slots prior to the holidays (October & November) go quickly
Included in this class:
*custom 3 pound log of soap (retail value $64!)
*3 pound reusable soap mold with silicone liner so you can make more soap at home (retail value $10!)
*copy of the recipe we made
*take home packet with written instructions & resources for soap making suppliers
Pricing
$65 per person
each participant will make their own custom soap loaf
repeat class participants can deduct $10 per person if they bring their reusable soap mold – perfect for people that want to make their own soap but don't want to invest in all the equipment & supplies!
Things to bring to class:
*old hand towel to insulate your soap on the way home
*if possible wear long sleeves, closed shoes, & clothes you won't mind getting stained
*tie back long hair
*creativity & ideas for your awesome soap!
*don't forget to let me know what type of liquid you want to use at least a day BEFORE class!