Description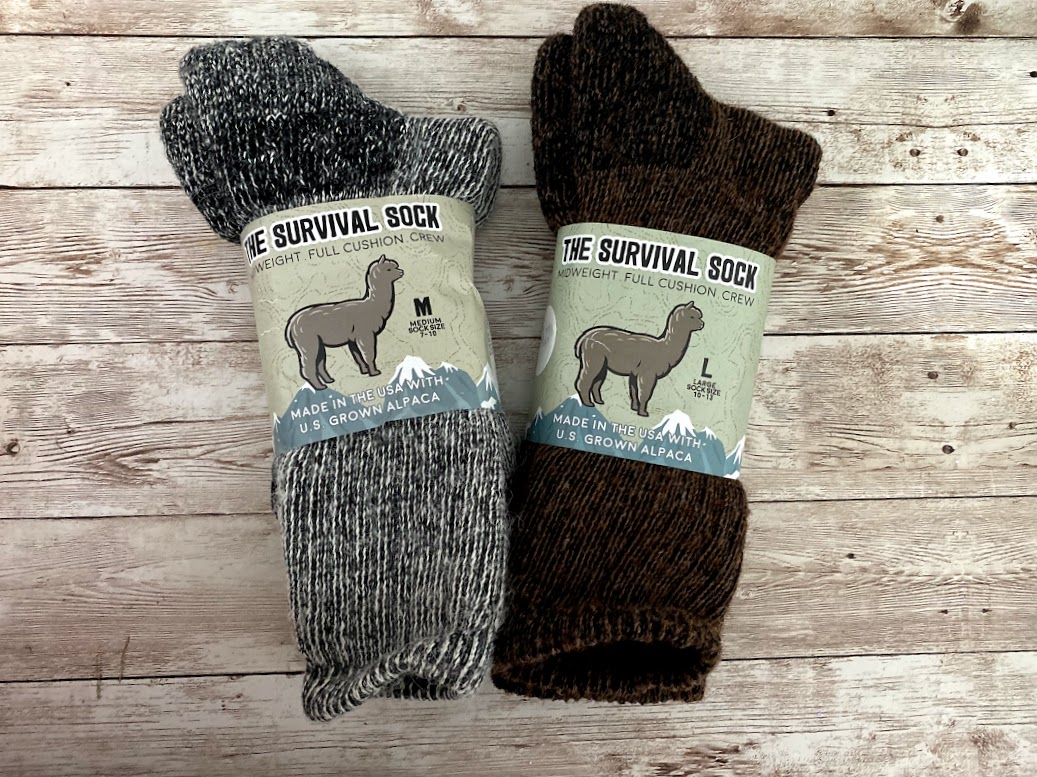 Unmatched comfort & warmth!
The Survival Sock is a terry loop lined mid-weight sock designed for a wide range of outdoor activities and climates. The soft alpaca terry loops are combined with a durable nylon outer shell. Reinforced foot arch band and a ribbed knit ankle support ensure a proper fit every time. Hypo-allergenic, un-dyed, and odor resistant.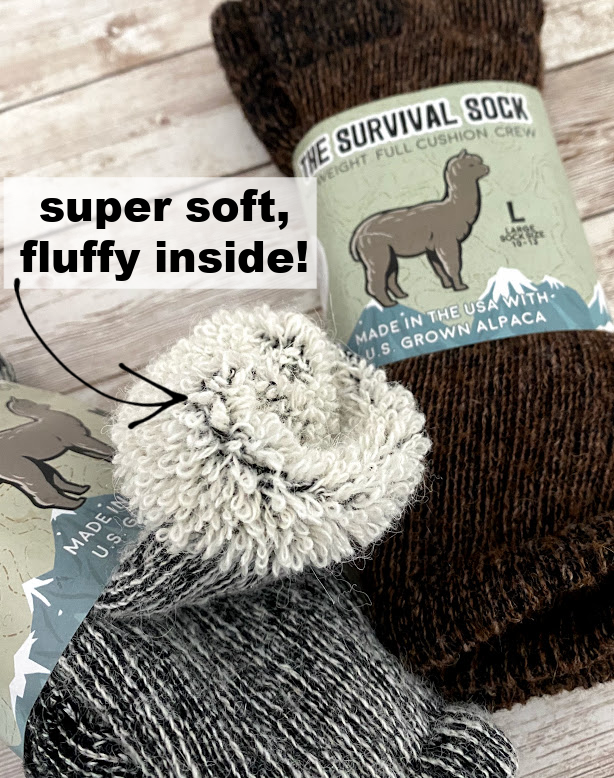 Contents: 78% U.S. Alpaca, 20% Nylon, and 2% Lycra.
Care Instructions: Machine Wash and Dry, See Label
Size Information:
Small: Women's: 4 to 6.5, Men's 3 to 5.5
Medium: Women's: 7 to 9, Men's 6 to 9
Large: Women's 10+, Men's: 10 to 13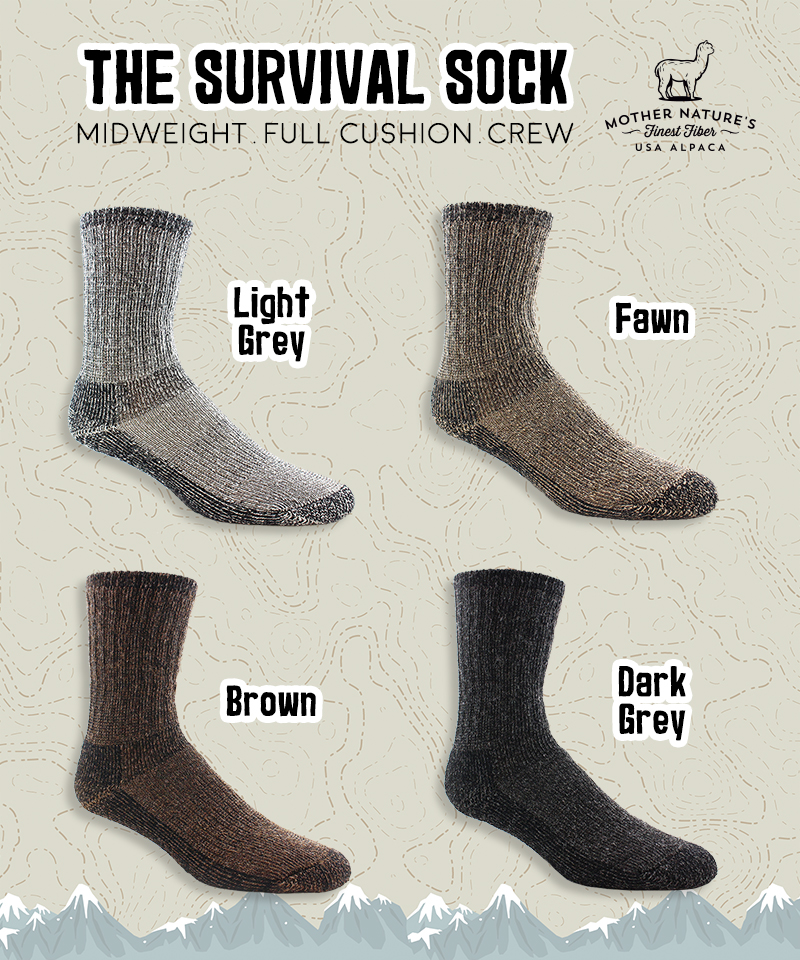 The fiber from our farm's alpacas is collected every year, skirted, sorted, and sent to our local fiber pool for processing. The New England Alpaca Fiber Pool in Fall River, MA allows small farms to pool their resources to turn locally grown alpaca fiber into high quality products, maximizing the value and quality of our raw alpaca fiber. The local fiber cooperative supports not only our farm, but other alpaca farms and the local textile mill!