Description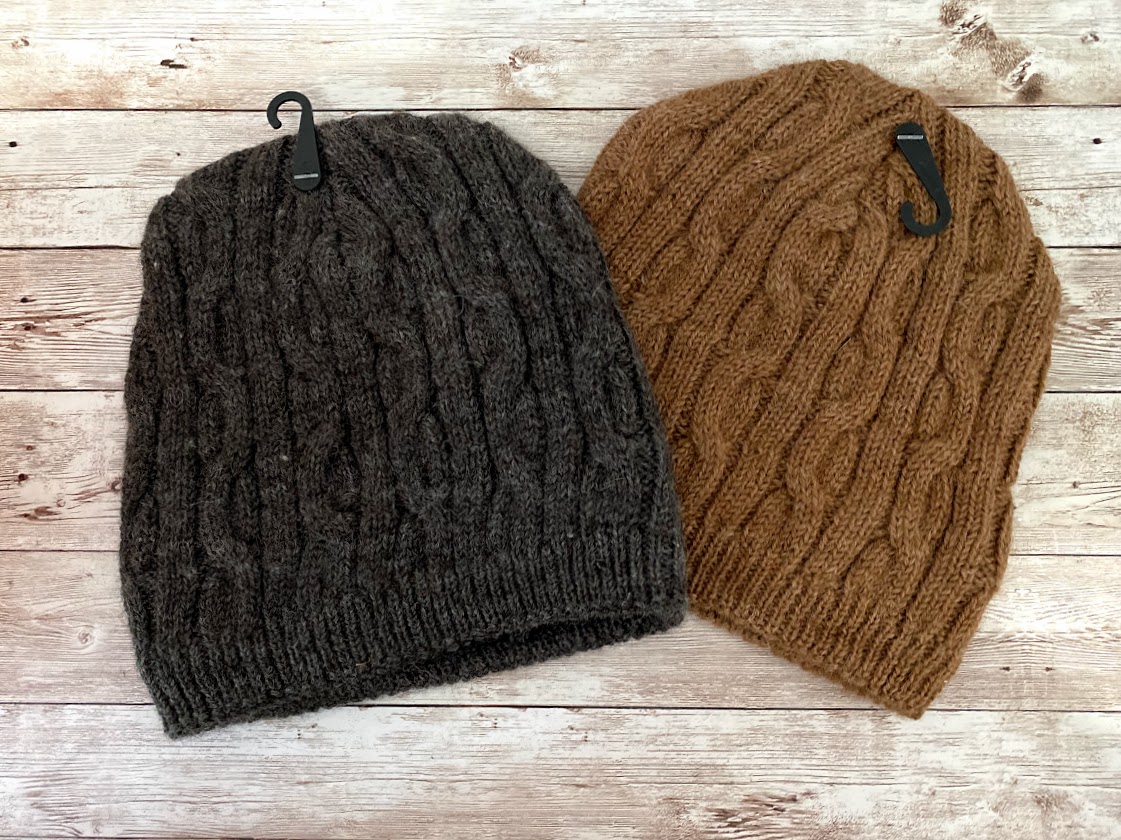 Featuring chunky cables of our finest Alpaca Fiber, the fit of the Cable Knit Alpaca hat wears like a beanie style hat for both men and woman
A Microfleece headband lining has been added for additional warmth. The lining helps block the wind, insulating your ears and neck, while the top of the hat still breathes so you don't overheat.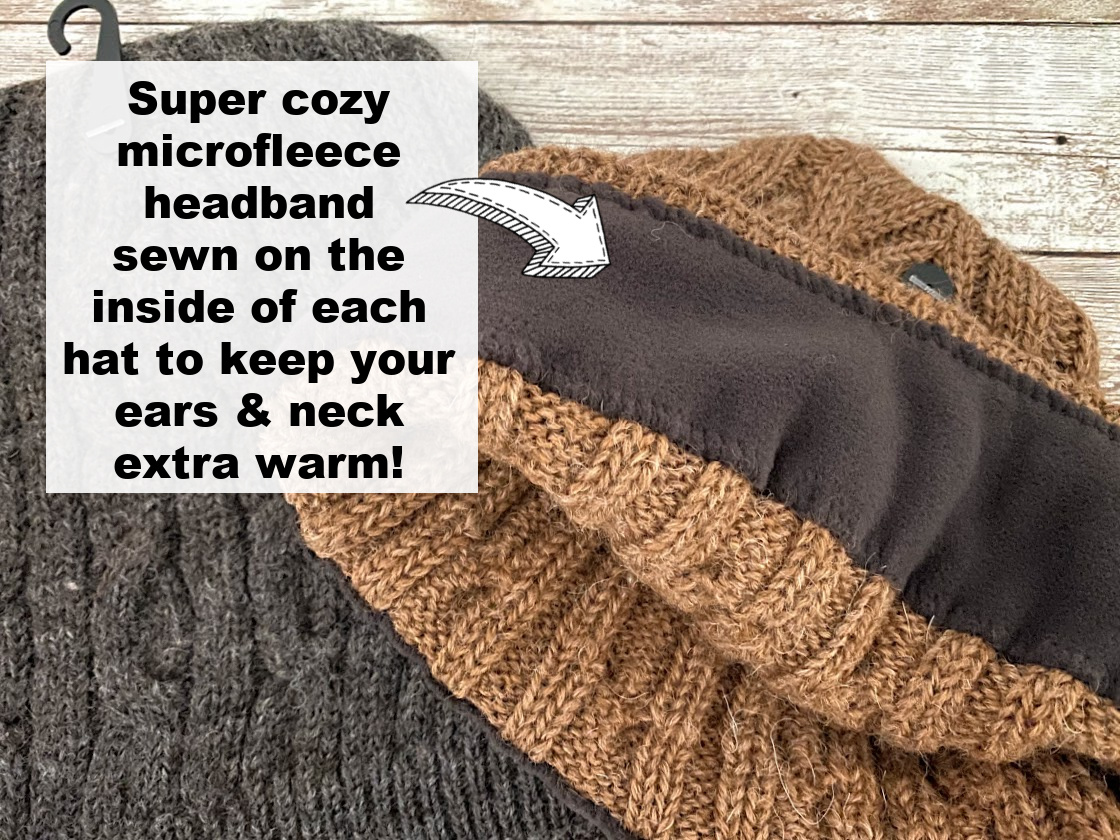 Content:
Outer Shell: 80% U.S. Alpaca, 20% Recycled Nylon
Inner Headband Lining: 100% Microfleece
The fiber from our farm's alpacas is collected every year, skirted, sorted, and sent to our local fiber pool for processing. The New England Alpaca Fiber Pool allows small farms to pool their resources to turn locally grown alpaca fiber into high quality products, maximizing the value and quality of our raw alpaca fiber. The local fiber cooperative supports not only our farm, but other small alpaca farms and the local textile mill!