Description
Our luxurious Milk & Mineral bath soak will turn your bathtub into a spa experience!
Let the rich powdered Goat's Milk and Buttermilk soothe and hydrate your skin while magnesium rich Dead Sea Salt & Himalayan Salt help release tension & relax your muscles after a long day. All natural, quality essential oils & dried botanics provide aromatherapy & enhance your at home spa day!
To Use: Pour Milk & Mineral Bath into the included mesh bag and put under warm running water as the bathtub fills. Allow the bag to float in the water as you soak. The mesh bag will contain the flower petals for easy clean up. If you would like the flowers floating in the water around you, you can also pour Milk & Mineral bath directly into the warm running water without the bag.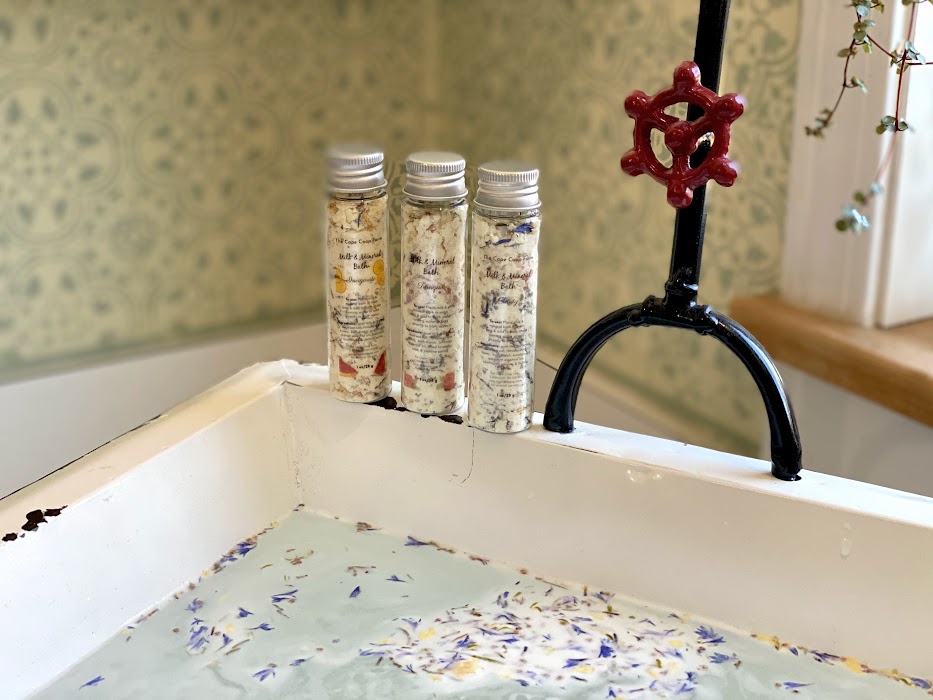 Milk & Mineral Bath comes in three varieties:
Tranquil
features the calming scent of lavender essential oil
(ingredients: goat milk, buttermilk, dead sea salt, himalayan salt, bath starch, lavender essential oil, lavender, rose, & chamomile flowers)
Invigorate
features the bright scent of grapefruit & orange essential oils
(ingredients: goat milk, buttermilk, dead sea salt, himalayan salt, bath starch, grapefruit & orange essential oils, calendula, cornflower, & jasmine flowers)
Clarity
features the fresh scent of eucalyptus & spearmint essential oils
(ingredients: goat milk, buttermilk, dead sea salt, himalayan salt, bath starch, eucalyptus & spearmint essential oils, cornflower, jasmine, & heather flowers)
1 oz single bath experience $5 each
or 3 for $12
**if you are ordering the 3 for $12 deal, please be sure to note the varieties you would like in the note section, if there is no note included I will send one of each**