Description
Drive down the average road in Massachusetts and you are bound to drive past at least one coffee shop – now you can bring your love of coffee to your morning shower! Coffee is great for your skin, it is also good at absorbing orders, so having coffee soap handy in the kitchen to scrub strong food smells from your hands is a great idea!
"Coffee Break" is made with real coffee from a much loved New England institution, with added coffee grounds for exfoliation. An all natural essential oil blend of coffee, cinnamon, clove, & nutmeg add a spicy, rich aroma.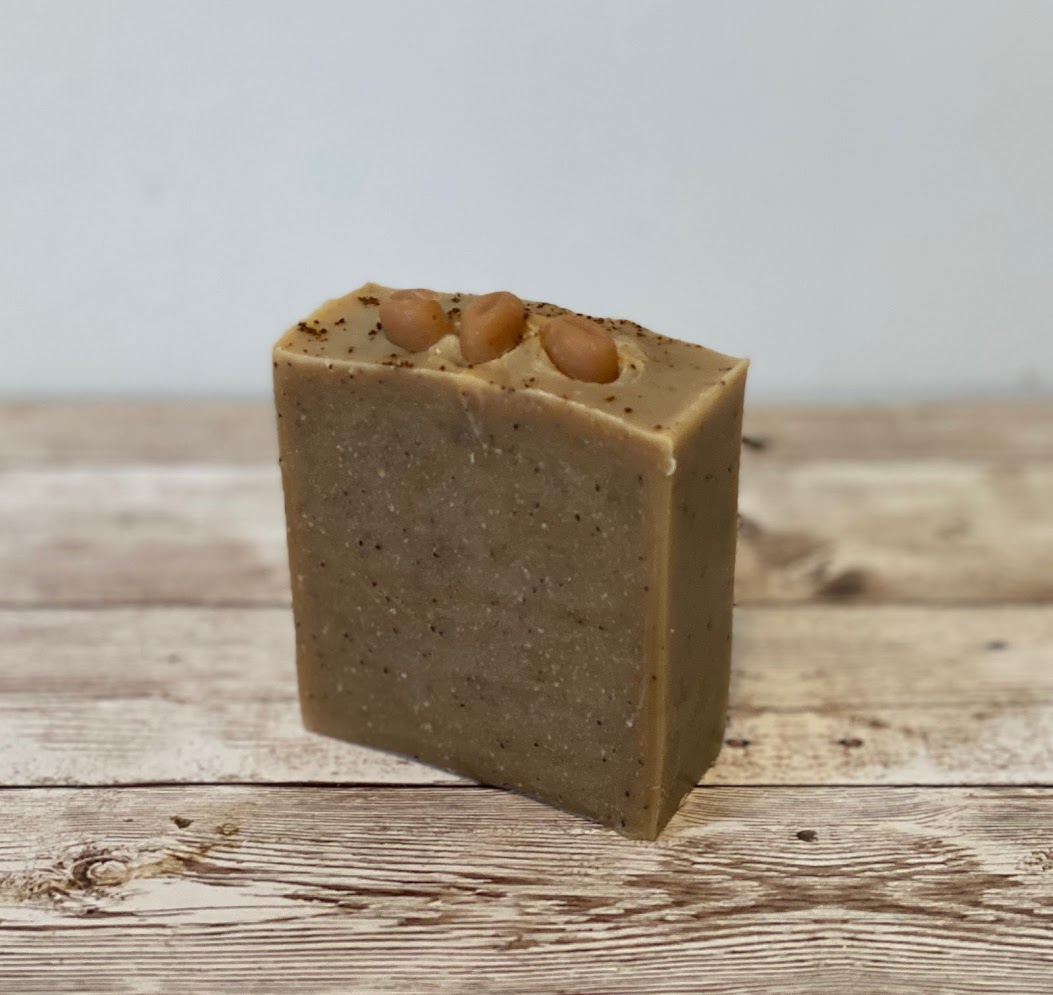 All of our soaps are made by hand in small batches in our Cape Cod soap studio using traditional cold process soaping methods. Each bar is approximately 5 oz. As each bar is handmade, please expect slight variations in size & color.
Handmade cold process soap will last longest if allowed to dry in between uses. We recommend using a draining soap dish for longest life.
Ingredients: Dunkin Donuts Original Blend Coffee, Olive Oil, Coconut Oil, sustainable Palm Oil, Sweet Almond Oil, sodium hydroxide, Shea Butter, Castor Oil, essential oil blend, coffee grounds
**Use the coupon code SHIP30 for FREE SHIPPING on all orders over $30!**