Description
Fresh Farmer's Markets can be found in nearly every town on Cape Cod bursting with the delicious flavors & scents of the season. Nourish your skin with nature for a beautiful, healthy glow!
This soap features our own farm fresh egg yolks, local Cape Cod honey, & ground oats to moisturize and cleanse. Lemon & lavender essential oils provide a fresh, energizing scent to complete this skin friendly soap with no artificial colors or dyes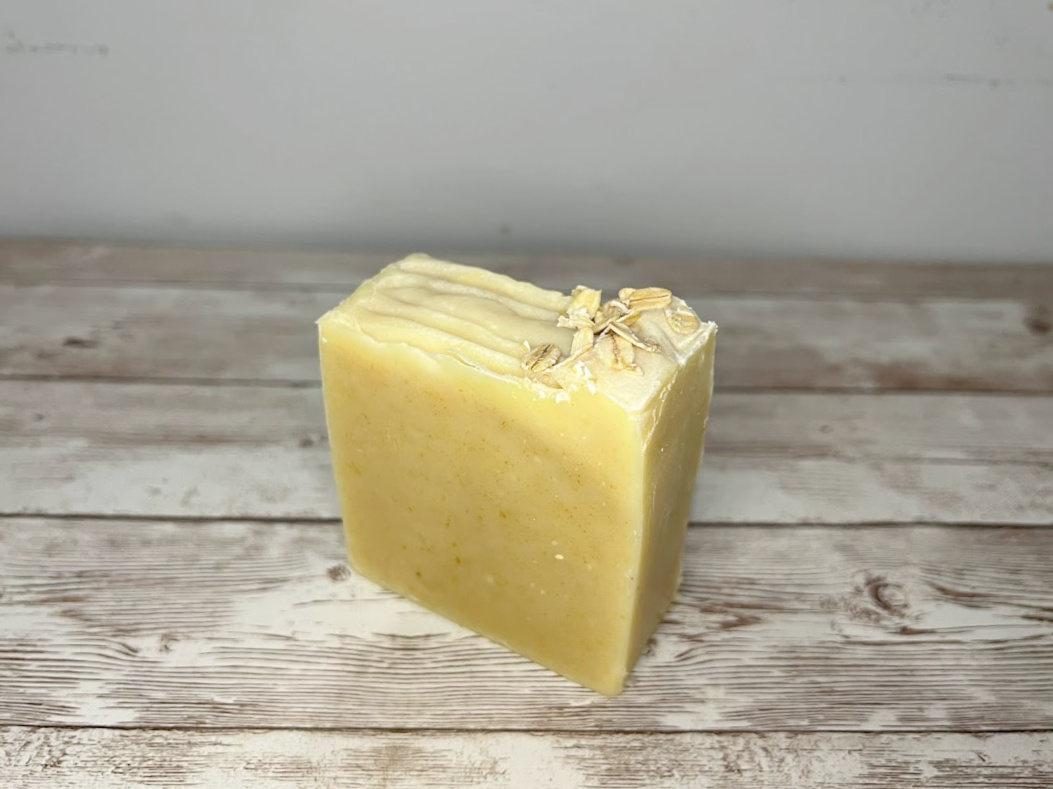 All of our soaps are made by hand in small batches in our Cape Cod soap studio using traditional cold process soaping methods. Each bar is approximately 5 oz. As each bar is handmade, please expect slight variations in size & color.
Handmade cold process soap will last longest if allowed to dry in between uses. We recommend using a draining soap dish for longest life.
Ingredients: Cape Cod Seawater, Olive Oil, Coconut Oil, sustainable Palm Oil, Sweet Almond Oil, sodium hydroxide, Shea Butter, local egg yolks, Castor Oil, lemon & lavender essential oils, local honey, colloidal oatmeal
**Use the coupon code SHIP30 for FREE SHIPPING on all orders over $30!**