Description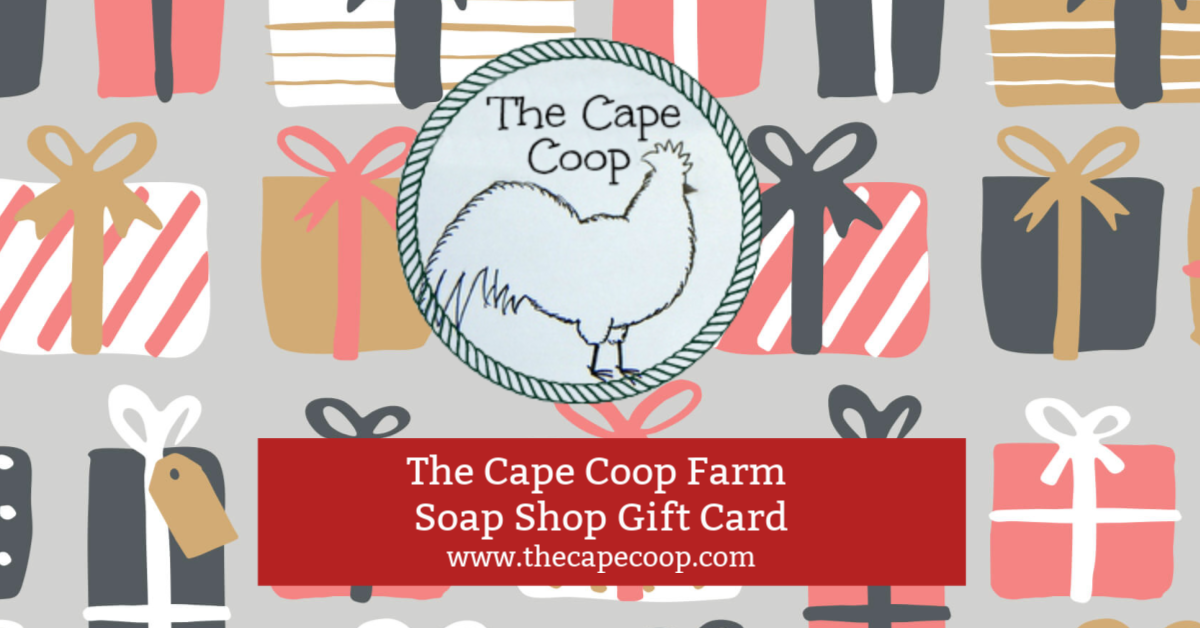 Looking for the perfect gift? Give your loved ones the gift of handmade beauty products!
Gift Card FAQs
Q:How are gift cards delivered?
A: Gifts cards are digitally emailed right to the recipient as soon as your payment processes, ready for them to use right away. This is what the email will look like: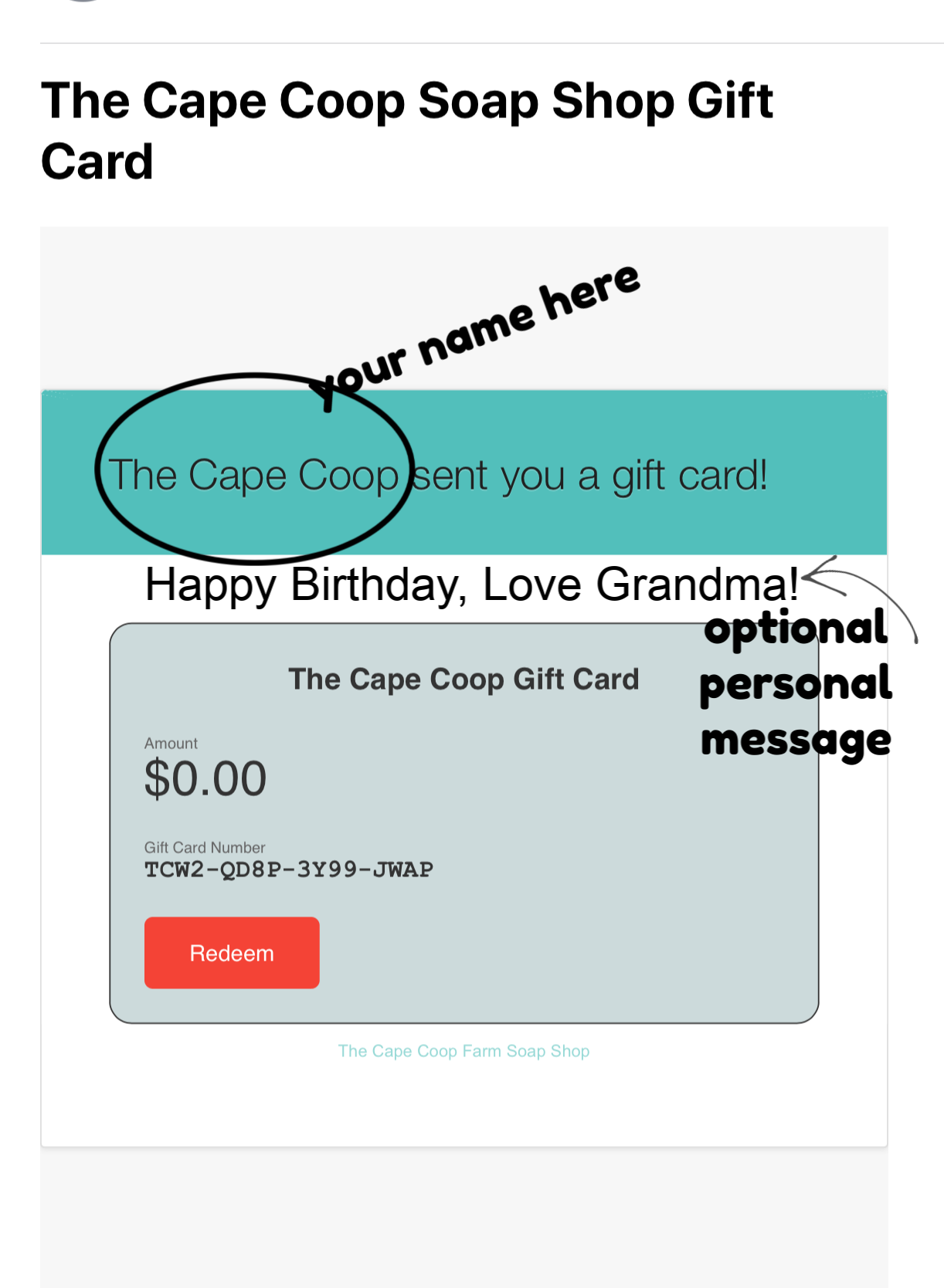 Q: I completed my order but my friend never received the gift card email
A: Make sure they check their junk mail box as some spam filters may not recognize the email address. If it is not there, email me at liz@thecapecoop.com and I will resend it or can mail them a physical copy
Q: I want to give the gift card to my friend in person, is it possible to get a gift certificate mailed to me?
A: Absolutely! Purchase the gift card on our website and have it emailed to yourself as a receipt. Then email me at liz@thecapecoop.com with your name, gift card number, address to mail it to, and occasion (birthday, general, Christmas)
Q: When will gift cards expire?
A: Gift cards never expire!
Q: Is it possible to get a refund for the unused portion of my gift card?
A: No, your balance will be there waiting for you for your next order
Q: What can I use a gift card for?
A: You can use it for any item on our site! Everything from soaps & scrubs and even soap making classes, custom soap loaves, and clearance items
Q: How do I use a gift card?
A: Click the "redeem" button in your gift card email. This will bring you to our online soap shop and *should* pre-load your gift card into your cart. If if doesn't, or if you have a physical gift card, simply enter the gift card number during checkout. You can also use your gift card when you visit us at craft fairs
Q: How can I check my balance?
A: Please email us at liz@thecapecoop.com and we can look it up for you