Description
*next batch ready after Oct 12 with an updated design!
Mermaids have captivated seafarers for centuries. Whether lounging in a flower filled paradise lagoon or luring handsome sailors with their siren song these beautiful & mysterious creatures are both admired & feared.
Mermaid Lagoon Soap has a luxurious blend of oils & butters to leave your skin clean & beautifully moisturized. Seawater collected from the shores of Cape Cod and a lovely fresh & floral blend of lavender, chamomile, & bergamot essential oils make for an intoxicating soap.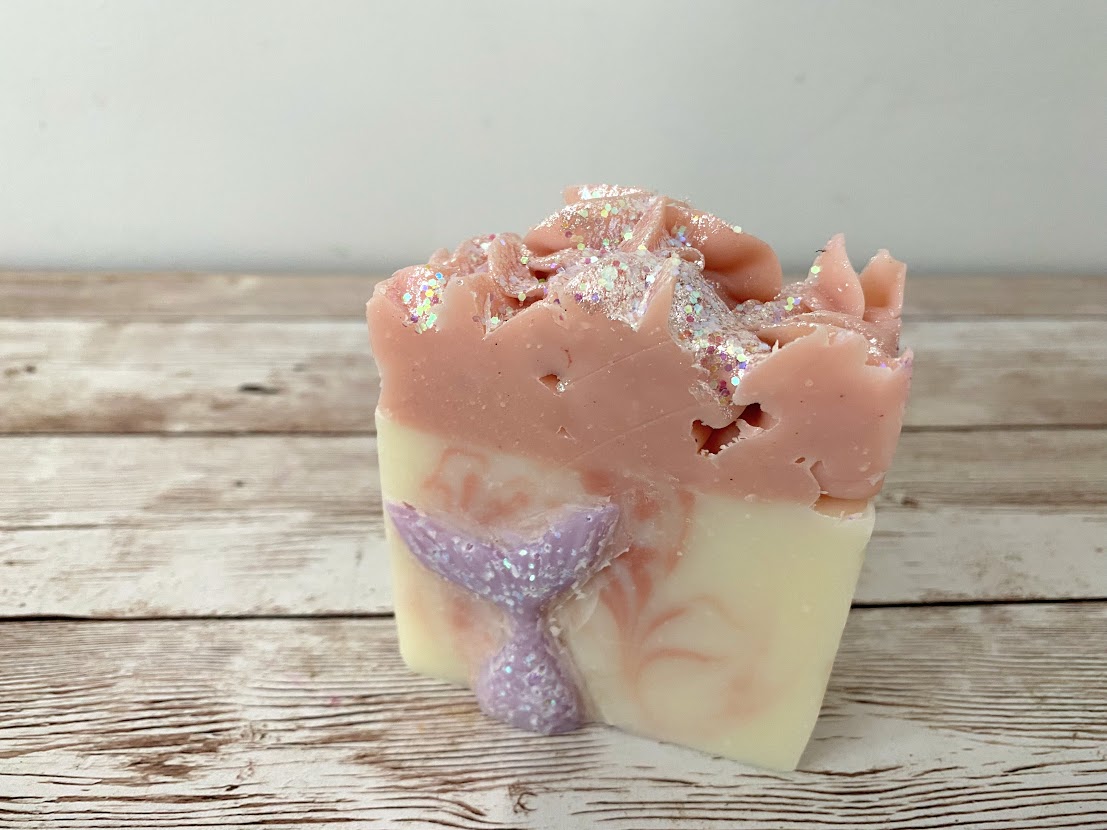 All of our soaps are made by hand in small batches in our Cape Cod soap studio using traditional cold process soaping methods. Each bar is approximately 4.5 oz. As each bar is handmade, please expect slight variations in size & color.
Handmade cold process soap will last longest if allowed to dry in between uses. We recommend using a draining soap dish for longest life.
ingredients: Cape Cod seawater, Olive Oil, Coconut Oil, sustainable Palm Oil, Sweet Almond Oil, sodium hydroxide, Shea Butter, Castor Oil, essential oil blend, Kaolin & Rose Clays, eco-glitter
**Use the coupon code SHIP30 for FREE SHIPPING on all orders over $30!**