Description
"Orange Dream" soap smells just like an orange creamsicle ice cream bar – bright citrus orange and sweet warm vanilla combine for the perfect summer scent!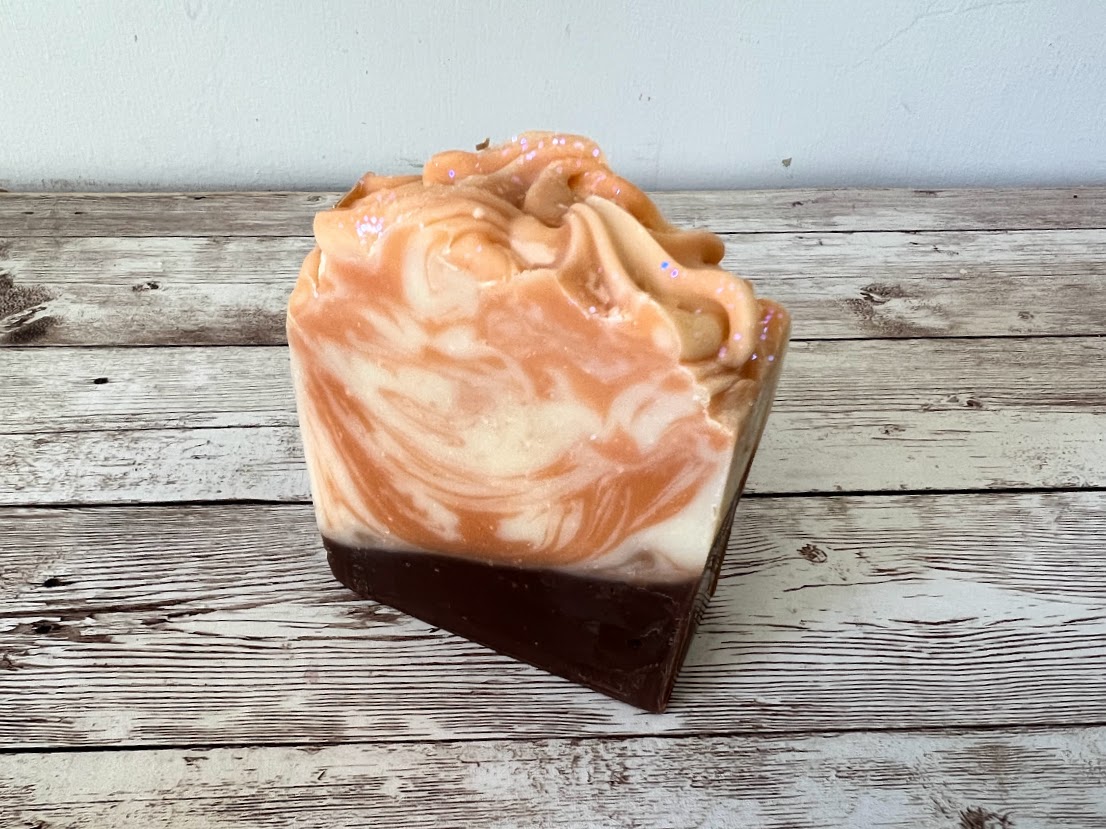 All of our soaps are made by hand in small batches in our Cape Cod soap studio using traditional cold process soaping methods. Each bar is approximately 5 oz. As each bar is handmade, please expect slight variations in size & color.
Handmade cold process soap will last longest if allowed to dry in between uses. We recommend using a draining soap dish for longest life.
Ingredients: Cape Cod Seawater, Olive Oil, Coconut Oil, sustainable Palm Oil, Sweet Almond Oil, sodium hydroxide, Shea Butter, Castor Oil, fragrance, mica, sanitized beach sand
**Use the coupon code SHIP30 for FREE SHIPPING on all orders over $30!**