Description
The call of the sea is an undeniable force. The open expanses and gentle sea breezes implore you to slow down and inspire reflection. The sea is truly good for us body & soul.
Salty Sea Dog soap is made using seawater & sea salt collected from the shores of Cape Cod. We boil down our own seawater to harvest the natural sea salts using nothing but heat & time. Natural sea salt is an excellent exfoliating treatment, leaving your skin smooth and soft. Organic powdered seaweed, sea clay, plenty of natural oils & butters and a fresh, ocean breeze blend of rosemary, lavender, bergamot, & eucalyptus essential oils add up to a soap your skin will love!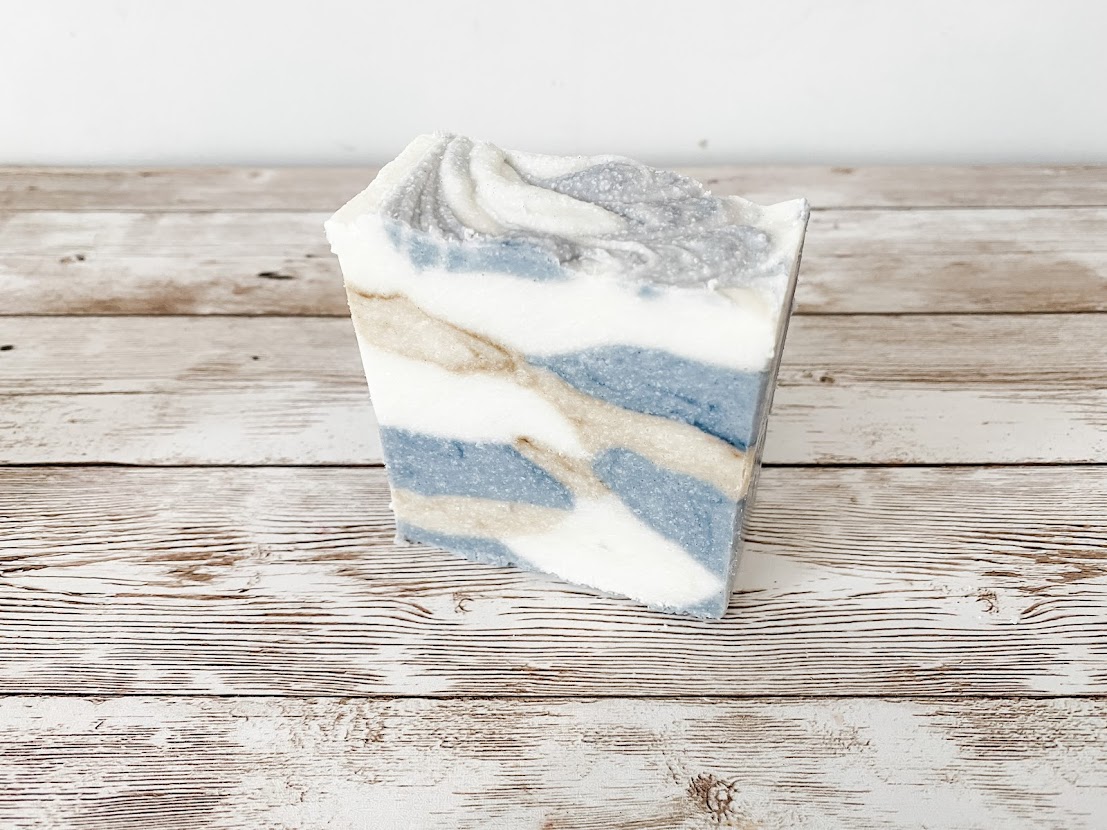 All of our soaps are made by hand in small batches in our Cape Cod soap studio using traditional cold-process soaping methods. Each bar is approximately 5 oz. As each bar is handmade, please expect slight variations in size & color. The high salt content in Salty Sea Dog makes for a very hard & long-lasting bar. Its hardness means the edges may crumble if left dry for too long. Simply wet the bar & rub it between your hands to moisten and soften. Do not use it on open cuts – there is a lot of salt in this bar and it will sting!
Handmade cold process soap will last the longest if allowed to dry in between uses. We recommend using a draining soap dish for the longest life.
ingredients: Cape Cod Sea Salt, Cape Cod Seawater, Coconut Oil, sustainable Palm Oil, Olive Oil, Avocado Oil, sodium hydroxide, Shea Butter, essential oils blend, indigo powder, seaweed, sea clay
**Use the coupon code SHIP30 for FREE SHIPPING on all orders over $30!**