Description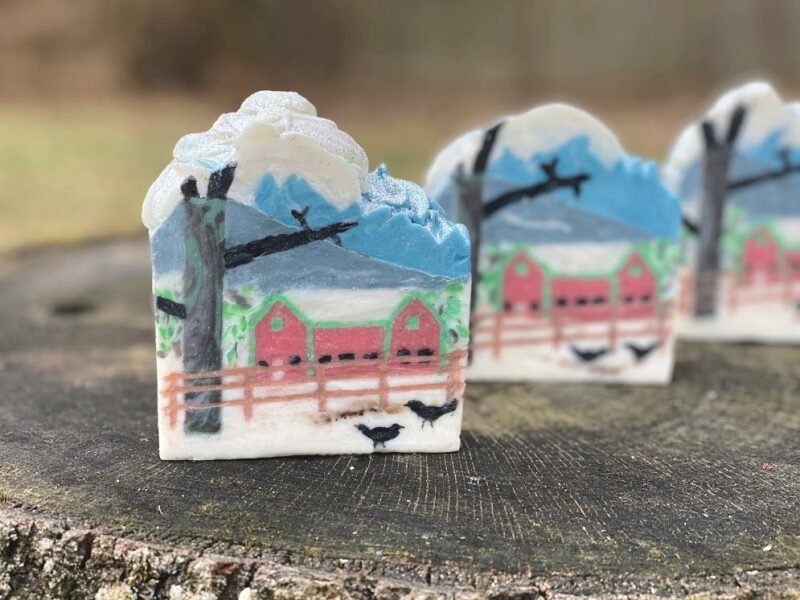 "Winter on the Farm" soap reflects the peaceful calm that falls over the farmyard with a blanket of snow. A pair of chickens scratch at the snow looking for the earth below.
"Winter on the Farm" soap is a large 7.4 oz bar with a high decorative piped top sprinkled with eco-friendly glitter. The front of each bar is hand carved, the fine details hand molded, no two bars are exactly the same. The soap bars might be works of art, but they feel just as good on your skin as they look – made with luxurious shea butter, high grade oils and Cape Cod Seawater. You will love the bright & clean citrus scent.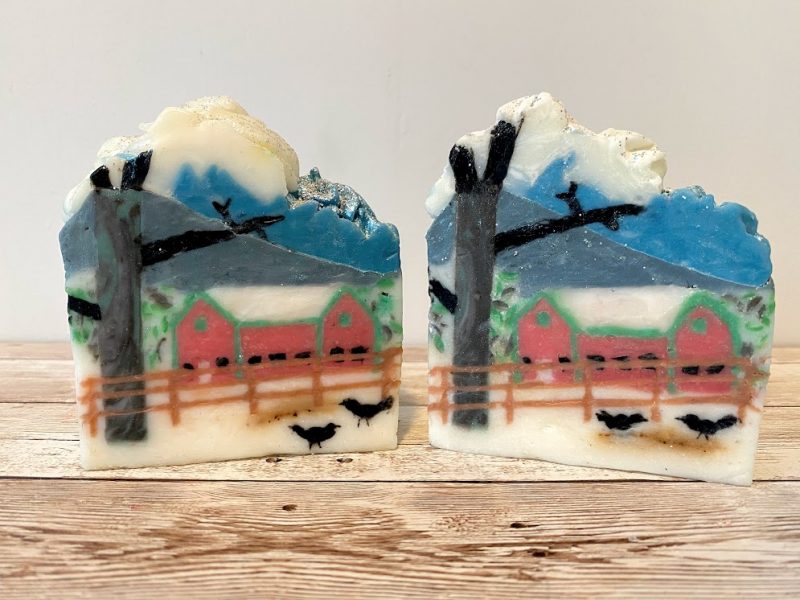 Our artisanal soaps are large – about 40% bigger than our standard soaps. Your Premium Artisanal Soap & Lip Balm set comes in a clear front gift box including one artisanal soap (7.4 oz) and one of our fabulous beeswax lip balms (0.19 oz assorted flavors). All of our soaps are made by hand in small batches in our Cape Cod soap studio using traditional cold process soaping methods. As each bar is handmade, please expect slight variations in size & color.
Handmade cold process soap will last longest if allowed to dry in between uses. We recommend using a draining soap dish for longest life.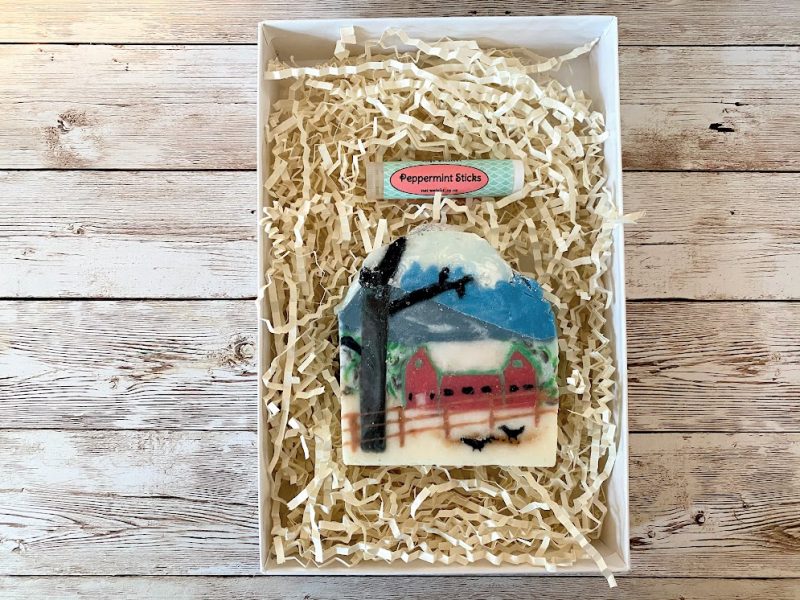 soap ingredients: unfiltered Cape Cod seawater, Olive Oil, Coconut Oil, sustainable Palm Oil, Shea Butter, sodium hydroxide, Avocado Oil, Castor Oil, fragrance, mica colorants
lip balm ingredients: Beeswax, Mango Butter, Shea Butter, Coconut Oil, Sweet Almond Oil, Flavor Oil or Essential Oil (depending on variety), mica mineral for color (in some varieties)
**Use the coupon code SHIP30 for FREE SHIPPING on all orders over $30!**