Description
Stroll the quaint Main Streets in the coastal villages on Cape Cod and you are bound to come across at least one local bake shop. Brimming with brightly colored cupcakes & sugary sweets, the air heavy with sweet smelling buttercream, it can be hard to choose your favorite! "Cape Cod Bake Shop" soap features an adorable cupcake design and a luscious scent that is part sweet buttercream frosting, part warm vanilla sugar – and all delicious!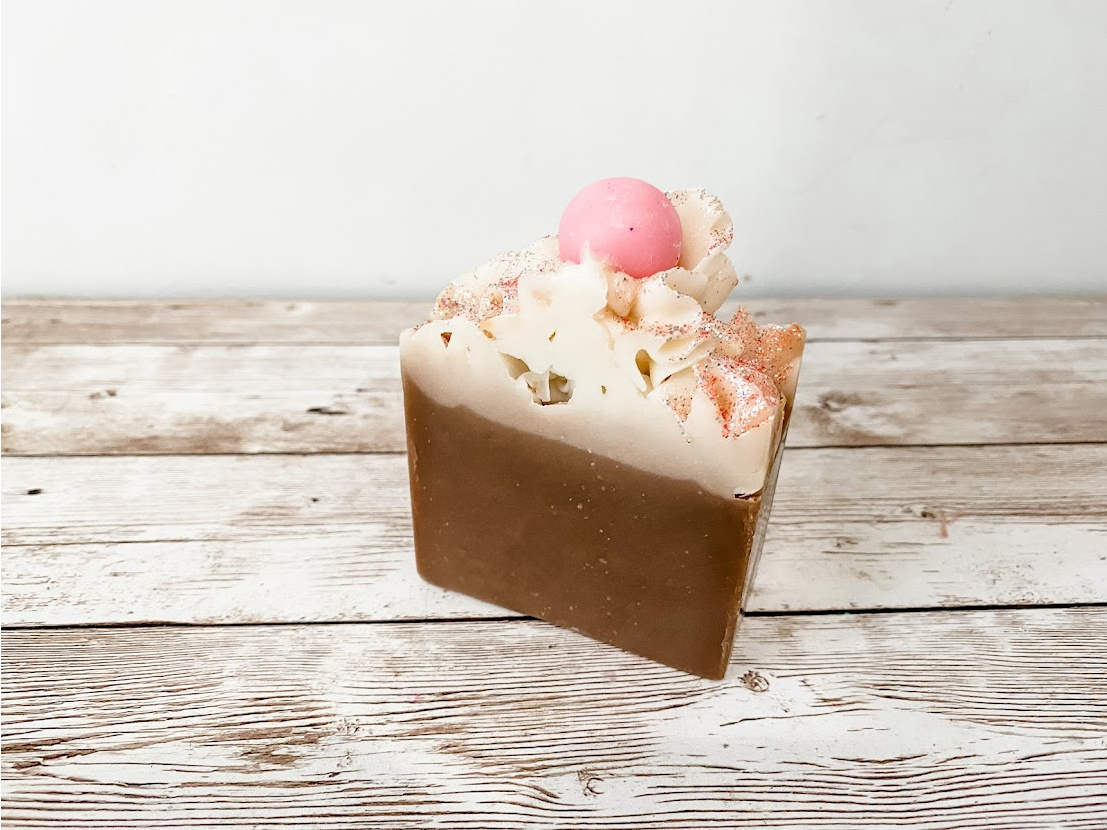 All of our soaps are made by hand in small batches in our Cape Cod soap studio. Each bar is approximately 5 oz. As each bar is handmade, please expect slight variations in size & color.
Handmade soap will last longest if allowed to dry in between uses. We recommend using a draining soap dish for longest life.
Ingredients: Cape Cod seawater, Olive Oil, Coconut Oil, sustainable Palm Oil, Sweet Almond Oil, sodium hydroxide, Shea Butter, fragrance, Castor Oil, mica
**Use the coupon code SHIP30 for FREE SHIPPING on all orders over $30!**