Description
There is an old sea shanty that goes "Cape Cod girls they got no combs, they comb their hair with cod fish bones". I'm not sure if that was meant as a compliment or not, but it's clear Cape Cod Girls know they can turn to the sea for natural beauty!
"Cape Cod Girls" soap features skin loving oils and Shea butter. Cape Cod seawater, sea clay and organic seaweed give you a natural coastal clean. A fresh essential oil blend of lemon, lavender, bergamot, eucalyptus & cedarwood is an invigorating way to start your day!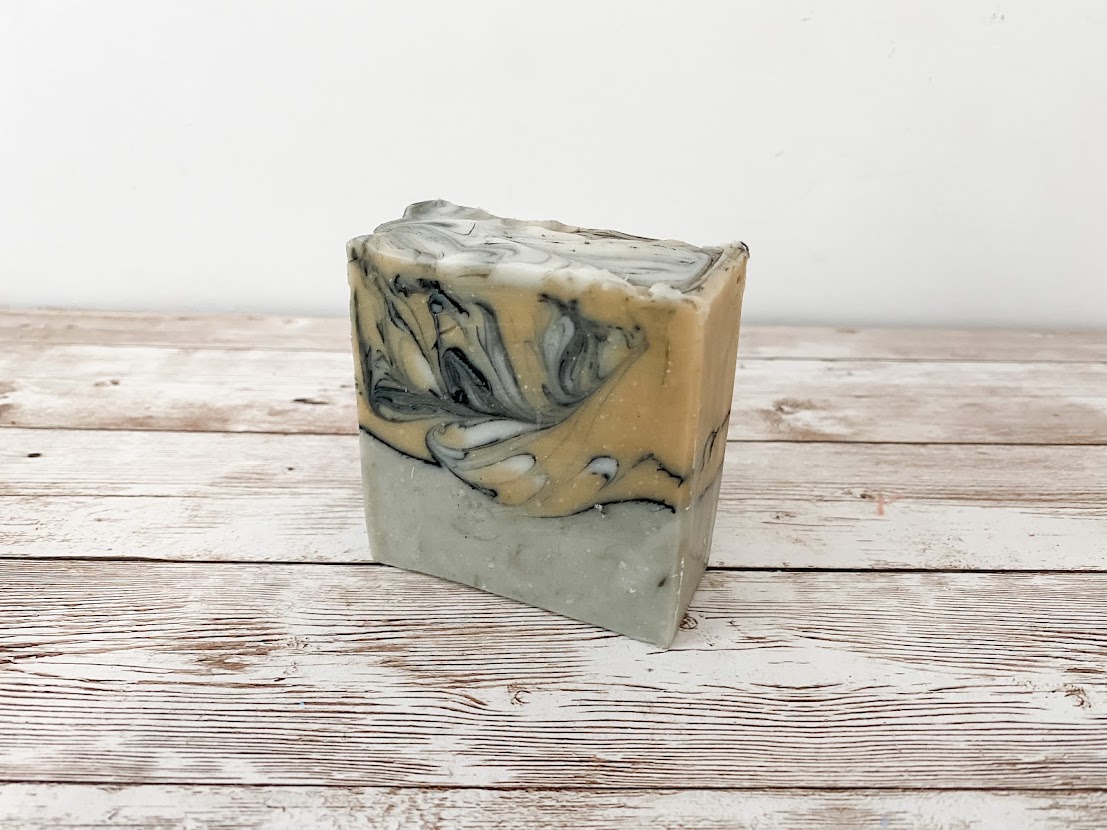 All of our soaps are made by hand in small batches in our Cape Cod soap studio using traditional cold process soaping methods. Each bar is approximately 5 oz. As each bar is handmade, please expect slight variations in size & color.
Handmade cold process soap will last longest if allowed to dry in between uses. We recommend using a draining soap dish for longest life.
Ingredients: Cape Cod seawater, Olive Oil, Coconut Oil, sustainable Palm Oil, Sweet Almond Oil, sodium hydroxide, Shea Butter, Castor Oil, essential oil blend, kelp, sea clay, activated charcoal
**Use the coupon code SHIP30 for FREE SHIPPING on all orders over $30!**